Welcome to Cable Baptist Church and thank you for visiting our on-line ministry. Our prayer is that this website will be an inspirational instrument in sharing the good news of our Lord and Savior, Jesus Christ. We are excited about what God is doing at Cable Baptist Church and are very thankful He has called you to be a part of our Family.
We want you to feel connected at Cable Church! That happens as you get to know people, but beyond that, as you also find your interests and discover your calling. We have several ministries in the church that exist to serve and help others.
If you are not currently involved in a ministry, we encourage you to allow the Holy Spirit to direct you to a ministry where your gifts can be used. It is our desire to see every member actively engaged in the work of the ministry.
Thank you for your prayers and your support. Be Blessed!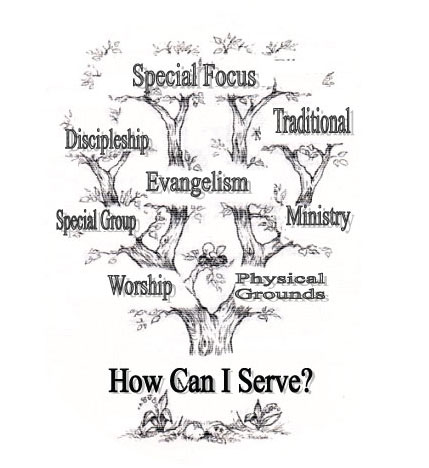 CABLE'S MINISTRIES & LEADERS
ARK (Addiction Redemption Kamp) – Rolanda Kirby
Armor Bearer – Jacoby Morris/Shaun Wright
Arts/Black History – Sherry Peters
Bethesda – Quinton Finley
Blessings-In-A Backpack – Mattie Acklin
Call Tree
Cancer Support – Karen Ross
Caregivers
Christian Education – Rev. Dwight Ashley
Church Anniversary Committee
Daycare Center – Lisa Glenn
Deacons – Quinton Finley
Decision Counselors – Rev. Pam Nichols
Environmental Services – Montez Glenn
Event Parking – Donald Golightly
Facilities Management – Rev. Greg Traynor
Family & Friends Committee – Kimberly Samuels
Finance – Sharon Horton
Gift Discovery – Rev. Pam Nichols
Graphic Arts – Harvetta Frazier
Health – Kenya Prentice
Helping Hands – Deborah Dale-Quarles
Hospitality – Kimberly Samuels
Lil' Angels Choir – Harvetta Frazier
Martha – Rita Gartin
Men of Destiny (Mens) – Rev. William Logan
Miles of Blessing – Linda Samuels
Multimedia – Angela Black
Music – Adrian Johnson
PHAZ 2 Youth Choir – Amy "Frenchie" Flanagan
Potter's House – Lisa Glenn
Prayer – Laretta Herd
Revival Committee – Karen Ross
Security – Lanita Davis
Seasoned Saints (Seniors) – Wanda Sheffield
Sistah's of the Spirit (Women) – Tori Perkins
Social Media – Rev. Damon Parker
Thankful – Charles Wilson
Things Hoped For Store – Karen Ross
Ushers/Greeters – Bertha Bolden
For additional information please call the church @ (502) 584-8742.